Cultured Magazine: How did you start building your own collection? What is the first piece you bought?
Dr. Michael Apa: There was a time when I knew nothing about art and didn't have the money to buy it. Fast forward to 2010, my then wife was close to a Korean art dealer in Tribeca who introduced me to the first painting I ever bought – a work by Il Lee, a Korean artist working at the Met Museum, famous for using a ballpoint pen on paper and canvas. I continued to buy pieces from other Korean artists through the same dealer. It was really the beginning.
Then I met a decorator, Edward Yedid, partner at GRADE. He taught me how art intertwines with interior design. I started to see the difference between something that looks cool and something special and to identify what I really like. Edward introduced me to top-notch art, important names, and different time periods. I heard about George Condo from him, and to this day he is my favorite. It was my first top notch piece.
I didn't have much when I first treated Julian Schnabel. I bought him; I knew he was famous and I liked his style. Now that I'm deeper into building my collection and have a better understanding, I look at his work differently than I did when I first encountered him as a patient.
CM: Do you have a defining theme for your collection?
MY : Modern abstract.
CM: Which designers/artists inspire you at the moment?
MY : Pat Steir, Nara, Condo, Eddie Martinez, David Hall.
CM: What are the current collectible trends on your radar, if any?
MY : I entered the auction. I'm learning to be patient and not jump on everything I see and like.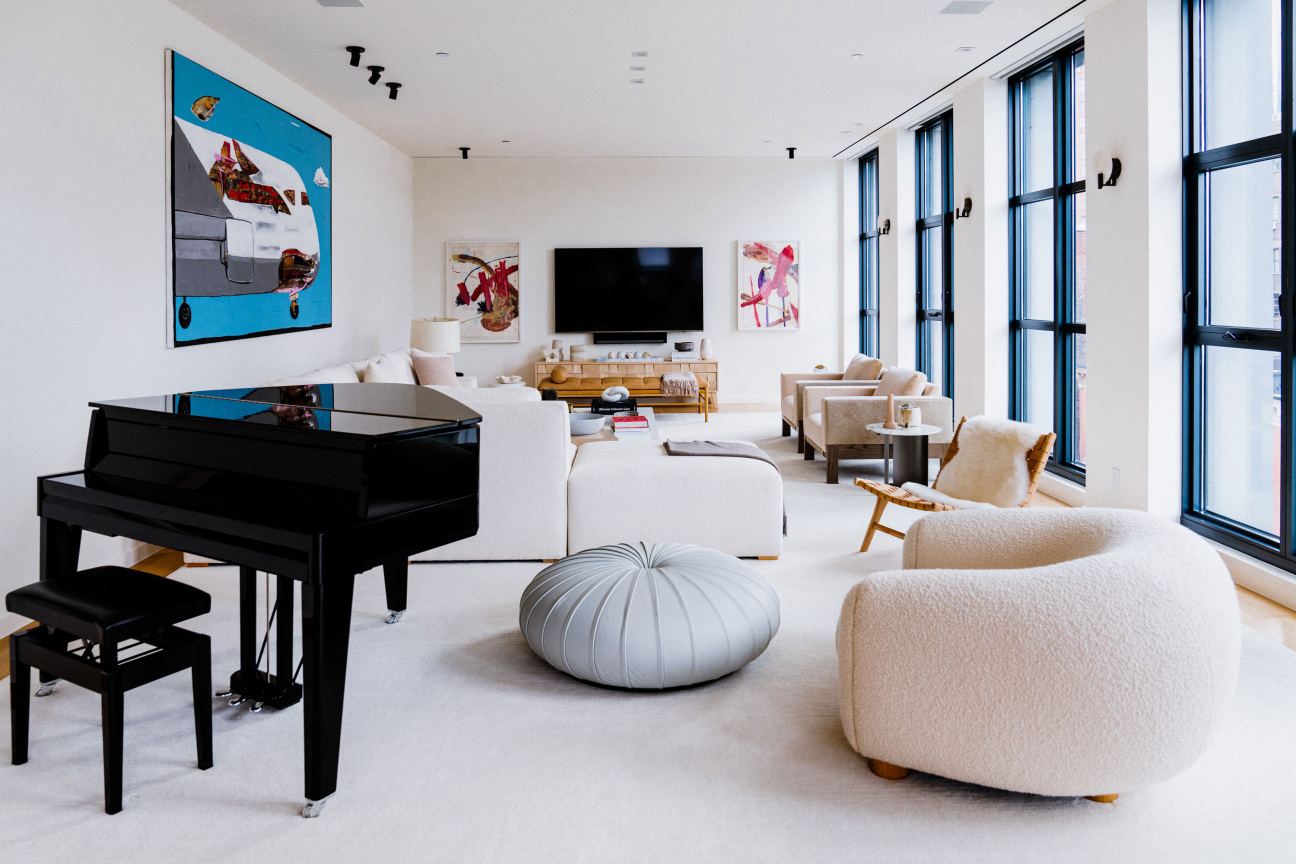 CM: Does the market help your discovery?
MY : No, I follow specific designers, I listen to word of mouth and come across pieces when I'm not even looking.
CM: In terms of discovering new artists/designers, what are your trusted methods?
MY : Word of mouth. People I think have a good eye. And sometimes I just see things and trust a feeling. Art for decoration is one thing, but when I identify with a piece in some way, it's the one I end up loving every time I look at it. It doesn't have to be a direct relationship. If a piece connects with a part of you that you may not even have shared with people – that's the thing. That's why I always go back to Condo… and Picasso too. It's the idea that you can kind of see into the mind of the artist and relate to them even more than the individual artwork.
CM: What's the next piece on your radar?
MY : The next version of Condo.
CM: What's the last piece you bought?
MY : Forest Kirk, Soul plane. In fact, I found it on Instagram.
CM: What is the part that escaped?
MY : He was a Pat Steir. I still think about it!
Subscribe to the Cultural newsletter
Of course, we can be close friends. Unfiltered access awaits.